EXPLORE ARNSIDE & THE LOCAL AREA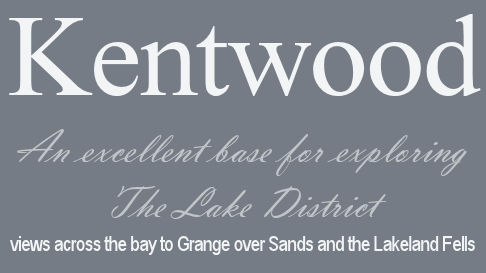 Ideally situated for the Lake District, Yorkshire Dales, Lancaster, Kendal and Morecambe, with the Lake District National Park, the historic city of Lancaster and Morecambe Bay all only a short journey away, there is always plenty to see and do whilst staying at Kentwood Guest House.
Arnside & Silverdale
The historic villages of Arnside and Silverdale sit snugly on the coastline of Morecambe Bay in a spot that's been designated an Area of Outstanding Natural Beauty thanks to its rich diversity of habitats and wildlife. Its deciduous woodlands, limestone grasslands and coastal salt marshes are enclosed by low limestone hills creating a perfect environment for rare butterflies and marshland birds.
You can discover the rich birdlife on a visit to RSPB Leighton Moss in Silverdale, where the largest reed bed in the north-west attracts more than 100 species of bird, including breeding bitterns, bearded tits and marsh harriers. Spring is the best time of year to spot colourful butterflies flitting along the reserve trails. There's a shop and cosy tea room serving delicious slabs of cake and home-cooked meals where you can warm up afterwards.
The quaint village of Arnside is a tempting spot with a pretty Victorian parade of shops along the promenade and a choice of pubs from which to enjoy the spectacular sunset overlooking the Bay. There are plenty of easy walks in the surrounding woodland. Why not head up to Arnside Knott to enjoy the sweeping sea views?
Beetham
Beetham is a village of grey limestone cottages and cobbled forecourts in south Cumbria, just north of the border with Lancashire. It was once the centre of the ancient parish of Beetham. It is within the Silverdale and Arnside designated area of outstanding natural beauty.
Heron Corn Mill, dating from about 1740, on the banks of the river Bela, is one of the few working mills in the area. The fourteen-foor high waterwheel powers all the machinery.
From the village a path climbs to Beetham fell and leads to the 'Fairy Steps'. The second of two flights of stone steps is so named because of a legend. Supposedly, if you climb the steps without touching the limestone sides of the narrow gully, the fairies will grant your wish.
On the same path between Arnside and Beetham are the ruins of Hazelslack tower, a 14th century fortified building beside a farmhouse.
The plant centre in the village, Beetham Nurseries, won a much coveted gold medal at the Tatton RHS show 2004.
Milnthorpe - A small but lively market town in South Cumbria.
Milnthorpe is a small market town on the southern border of Cumbria, 7 miles south of Kendal, once part of the township of Heversham-with-Milnthorpe. Now spared of heavy traffic, it is an ancient village of limestone buildings, arranged in nooks and crannies and along narrow lanes.
Visitors passing through on the A6 heading towards Kendal in the north or Lancaster in the south might overlook this gem, whose narrow lanes and historic, beautiful buildings recall a time when a coach and four was more common than a four-wheel drive.
The Market Square is bordered on three sides by pretty cottages and inviting shops. The fourth side opens out on to green lawns and trees leading up to an imposing and very attractive 19th century church of St Thomas.
Milnthorpe was a medieval market town and, apart from Kendal, was the most important community in the area.
Grange over Sands - Only 5 minutes train journey from Arnside
Grange-over-Sands, situated between the hills and the sea, was transformed in Victorian and Edwardian times into a fashionable seaside resort. Visitors can stroll along the promenade, visit the colourful Ornamental Gardens and patronise the plentiful supply of specialist shops and cafes.
For lovers of ornamental gardens, a walk towards Kents Bank will bring the visitor to Park Road Gardens. These gardens achieved Green Flag status in 2009. They feature magnificent trees, a sensory garden and an Edwardian bandstand erected in 1904. These gardens are well used especially in summer months.
Grange-over-Sands is also famous for PROMART. On the last Sunday of every month from April to September, there are around 70 art/craft stalls on the promenade and this is free for the public to visit.
Above the town is Hampsfield Fell, generally called Hampsfell, and from the top there are stunning views, on sunny days, in all directions.
Cartmel
Cartmel is one of South Lakeland's oldest villages, it grew up around its famous 12th centuary Priory which is one of the finest ecclesiastical buildings in the north of England. The charming old market square is surrounded by ancient lanes with an assortment of friendly pubs and attractive shops.
Cartmel Races - www.cartmel-racecourse.co.uk
Nearby is www.holker.co.uk Award Winning Gardens & Lakeland Motor Museum.
Holker Hall, home to Lord and Lady Cavendish boasts award-winning gardens set in 125-acre deer park, hosting many events throughout the year..
Cartmel Priory - www.cartmelpriory.org.uk…. and Cartmel Village Shop, famous for its Sticky Toffee Pudding.